At Forefront Wealth Management, we combine dynamic investment tactics with quantitative metrics and technical strength analysis to create comprehensive wealth management solutions to help our investors build, manage, protect, and transition their wealth.
The Forefront Process
Our investment process at Forefront Wealth Management focuses on eight fundamental steps that enable our team to develop a comprehensive understanding of your unique goals, objectives, and risk tolerance. After gaining a deeper understanding of you and your financial circumstances, our team will implement an investment plan tailored specifically to you and your needs. Once the plan is in motion, we will regularly monitor performance, track your progress, and make adjustments as your goals and the markets shift.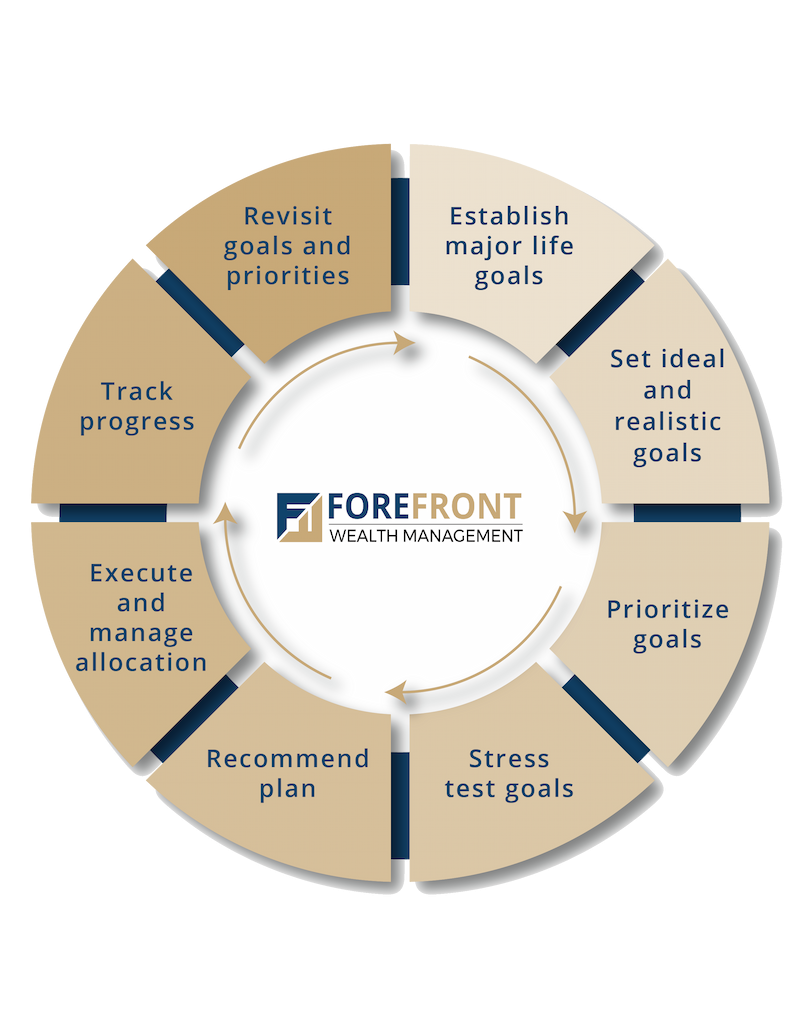 Forefront's 4 Cornerstones
Every customized solution is designed to incorporate our 4 cornerstones of wealth management.